4 Creative Kitchen Tile Ideas
When you want your room to make an impression, statement, or impact, you can use creative kitchen tiling ideas to make it happen. Take advantage of all the tile choices you have, and start playing around with patterns, colors, and accents to create a kitchen that will truly amaze your guests. Here are some inspirational ideas to help you get started on your design:
1. Add an Eye-Catching Backsplash
Rather than designing a simple backsplash for your kitchen, turn it into a design element. This will draw the eye of anyone who walks through the space and will make a strong style statement. Geometal™, for example, makes it easy to add interesting embellishments to your backsplash. Incorporating this gorgeous metallic tile into your design will make it look more distinct, and its dimensions will highlight your backsplash as an artistic element.


2. Define Your Space with an Accent Strip
Add definition to any part of your kitchen, and brighten up your space, by adding a metallic accent strip. Many of our trim tile can be utilized as accent strips to create a gorgeous chair rail or to simply frame the space. By adding pewter or bronze to your tile pattern, you'll be adding extra style to the room to make a bigger design impact. The contrast of metallic tile against simple tile also adds beautiful detail to the room and stands out.
3. Incorporate a Classic Look
When looking for kitchen tiling ideas, draw inspiration from classic beauty and the elegance of nature. For instance, the Classentino Marble™ line looks like beautiful Italian marble. It comes in soft shades, features delicate bands of color, and gives off a natural vibe. However, this tile is actually made of ColorBody™ porcelain. Because it's easy to cut and shape, and resistant to wear and moisture, porcelain is a practical choice for any kitchen. And when it looks like gorgeous natural marble, how can you go wrong?
4. Tilt Tiles to Play with Your Pattern
Make your kitchen look modern by incorporating tile that resembles handcrafted masonry into the design. Consider placing tiles vertically, at an angle, or in a herringbone pattern (shown above) and incorporate accents and embellishments into your design to showcase simple, modern beauty.

Make your space your own by playing with your tile options. Choose different textures, colors, and patterns to create an original look that will impress your guests and make you feel at home every time you step into the room.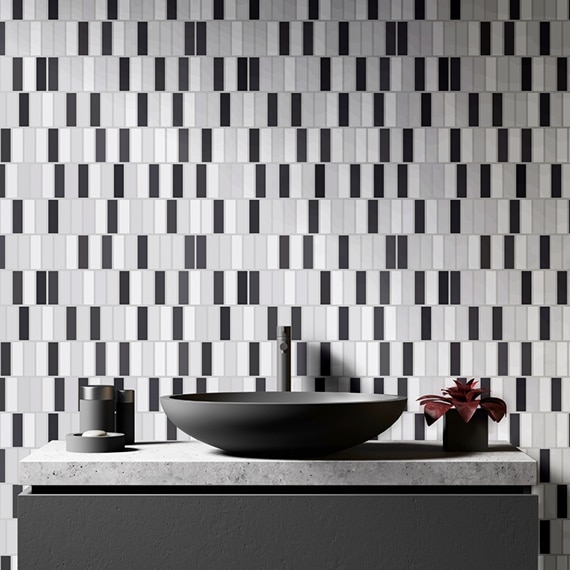 dare to be bold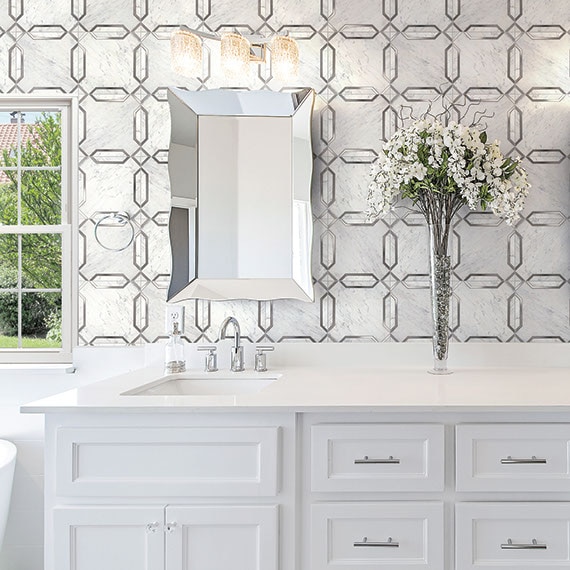 What's Trending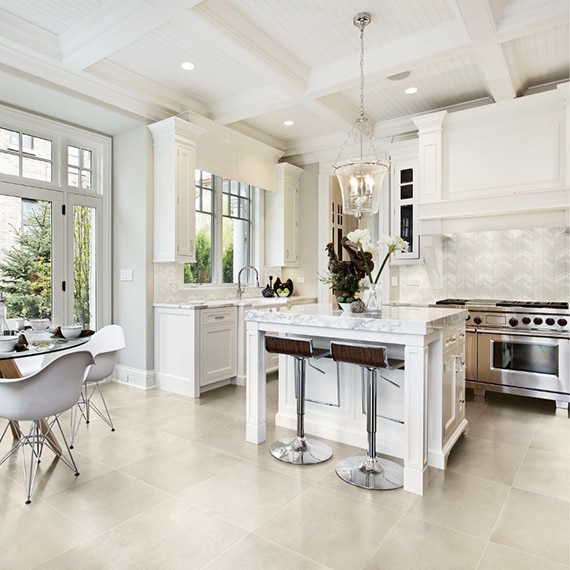 Inspiration gallery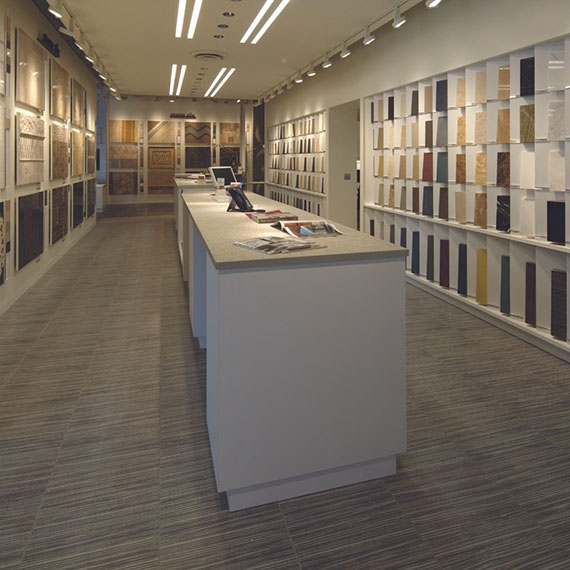 Design Advice