Tile and Grout Cleaning Tips
If you want clean, attractive tiles start with the grout. While tile is stain- and moisture-resistant, grout is porous which makes it susceptible to staining, buildup and even mold or mildew. So, if you want to quickly spruce up the tile in your bathroom, kitchen or any other tiled surface, here are some tips to make your tile shine.
Remove Loose Dirt and Debris
The first step to cleaning tile and grout is to remove surface dirt and grime. Tiled surfaces are easy to clean because loose dirt and debris can usually be swept or vacuumed away. The surface of wall tiles can also be easily wiped down before targeting tougher spots and stains.
Tackle Grout
The porous nature of grout makes this between-tile substance more prone to trapping dirt or dampness, which breeds mildew. Grout also stains and discolors more easily than tile, which is why a sealer is often recommended. The longer you wait between grout cleanings, the more difficult it will be to remove stains. If your grout is badly discolored, you may need to use a stronger cleaner or consider re-grouting the area. When your usual household cleaner won't remove stains, look for specialized grout cleaners, but make sure the cleaner you use has low VOCs (volatile organic compounds) to avoid bringing potentially harmful chemicals into your home. Consult grout manufacturer directions for cleaning before beginning.
Check Recommended Cleaners
Every tile material has its own recommended cleaning product and maintenance procedures. For instance, most glazed porcelain and ceramic tiles can be cleaned with water or a pH-neutral liquid cleaner, and most glass tiles are cleaned with a simple glass cleaner and a soft cloth. Abrasive cleaning materials can scratch tiles, so it's a good idea to start with the mildest cleaning solutions and tools possible when cleaning tile or removing spots or stains from grout.
Keep up with Ongoing Maintenance
If you keep up with the manufacturer's tile and grout cleaning recommendations, your tiled areas will remain beautiful for many years to come. Keep in mind that bathrooms tend to be damp and humid, so look for early signs of mildew and remove it before it builds up. Grout should also be periodically re-sealed to protect against discoloration and staining.
Tile not only looks great, but it's easy to clean and maintain. Simple, regular maintenance will enable you to spruce up your bathroom quickly without deep cleaning every time. For more tips, check out the specific cleaning instructions for your type of tile or visit Marazzi's care and maintenance page.
If you're looking for new tile, head to your local Marazzi retailer or distributor.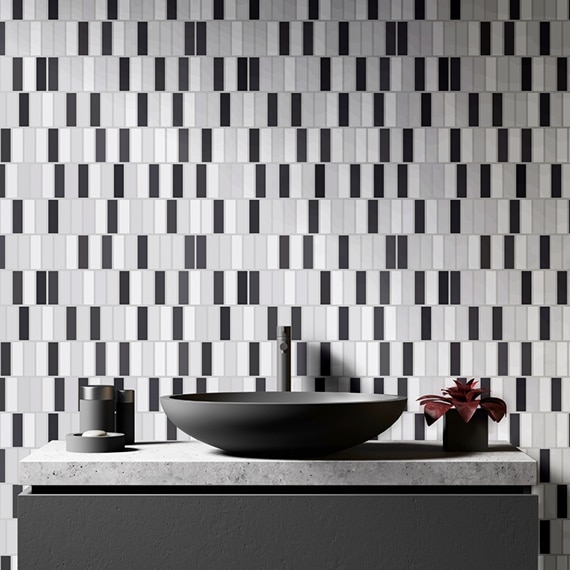 dare to be bold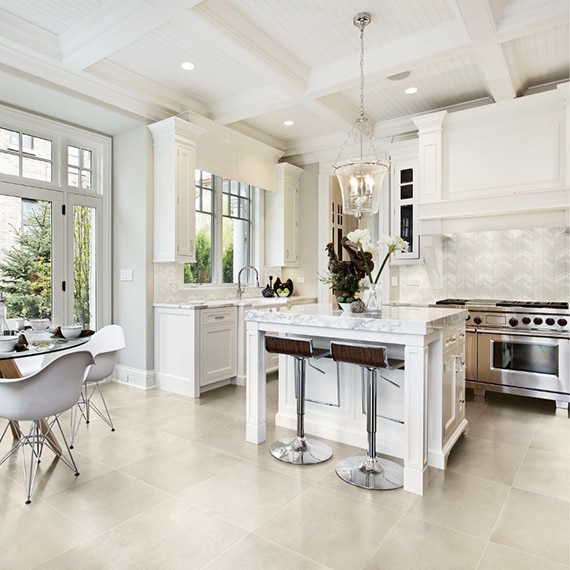 Inspiration gallery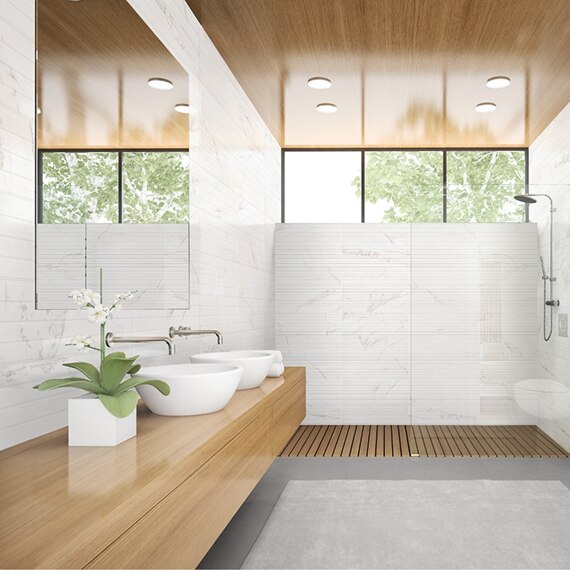 What's Trending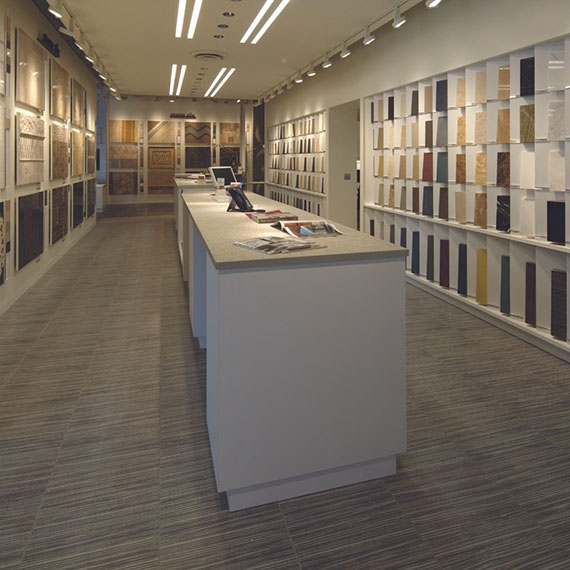 Design Advice