Factors to Consider When Selecting Tile
Ceramic and porcelain tiles shouldn't be used in areas where oil, grease, or water is expected on the floor both indoors or out.
Proper maintenance, care, and cleaning will minimize slippery buildup that can result in risky situations. Always follow manufacturer recommendations for the care and cleaning of tile floors.
ANSI A137.1 Section 6.9 (also known as the AcuTest™) is the standard in testing the dynamic coefficient of friction (DCOF). Marazzi USA recommends that any independent testing carried out by customers to ensure that products or competitors products meet testing standards other than AcuTest be done prior to product selection. Marazzi USA does not warrant that any of its products will meet testing standards other than ANSI A137.1 Section 9.6.
ANSI A137.1 specifies a wet DCOF of ≥.42 for interior tile in level spaces that will be walked upon when wet.
No floor tile is "slip proof."
Minimize slip risk after a spill by cleaning up quickly, eliminating foot traffic, and using appropriate footwear. Properly installed drainage, and regular maintenance also decrease risk. Consider use conditions, maintenance program, and application to determine whether a product is compatible for an installation.
Tile size impacts slip resistance, especially in wet areas. Larger tiles could result in planar variation that increases possibility of standing water and increases slip risk. Smaller tiles allow for more grout lines thus more agile sloping to the drain.
Marazzi USA does not recommend polished or semi-polished surfaces in any areas subject to water, oil, or grease exposure.
Marazzi USA recommends the following guidelines in cooperation with a regular maintenance program to decrease risk of slipping:


Slip Hazard
Example Area Classification
(includes, but is not limited to)

Minimum DCOF
BOT3000
AcuTest (Wet)

Dry & Level Interior
Public areas that are normally DRY, level, and contaminant free.
Some examples are (but not limited to): hotel lobbies, apartments,
public buildings, shopping centers (excluding food areas), hospitals,
elevator lobbies, interior hallways, cafeterias, retail stores, theatre lobbies
and other dry health service areas.
Any
Wet & Level Interior
Level public areas that are likely to be walked on when WET. Some
examples are (but not limited to): Entry foyers of hotels, offices and
other public buildings, supermarkets (entry areas, food preparation,
produce, or any area where water may occasionally be present),
shopping center food courts, and toilet facilities, and production areas
not involving oil or fats.

In addition to this ANSI category defined above, Marazzi USA also suggests
using the following criteria. These are Marazzi USA recommendations for
the specified floor applications and are not ANSI standards.
≥ 0.42
Exterior Applications
Service or recreation areas involving constant water where light or no
footwear is used. Some examples are (but not limited to): public showers,
steam rooms, swimming pool decks, and locker rooms.
≥ 0.60
Pool Decking & Other Wet Areas
with minimal footwear
Pedestrian areas that could be exposed to water (excluding ice),
but are otherwise reasonably maintained, where footwear is typically used.
Some examples are (but not limited to): walkways, gazebos, or patio areas.
≥ 0.60
Oils
Service or production areas involving oils, greases, and/or fats. Some
examples are (but not limited to): automotive fluids, catering areas, areas
involving deep-fry and grill equipment, other food preparation areas involving
grease or oil. BOH (Back of the house) quick service or family style restaurants
or delicatessens. Any area where combined grease and water accumulation
may be present.

Marazzi USA recommends quarry and treaded paver products for this application.
≥ 0.60
Ramps & Inclines
Inclined areas or ADA compliant ramps. Some examples are (but not limited to): Stairs
and stair treads/nosings, wheelchair ramps, workshop bays (where no oil is present),
sidewalks, and driveways where pedestrian traffic is normally present.
≥ 0.65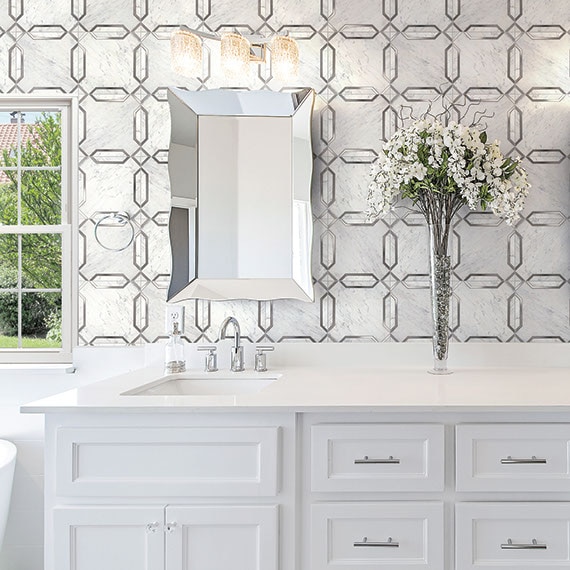 What's Trending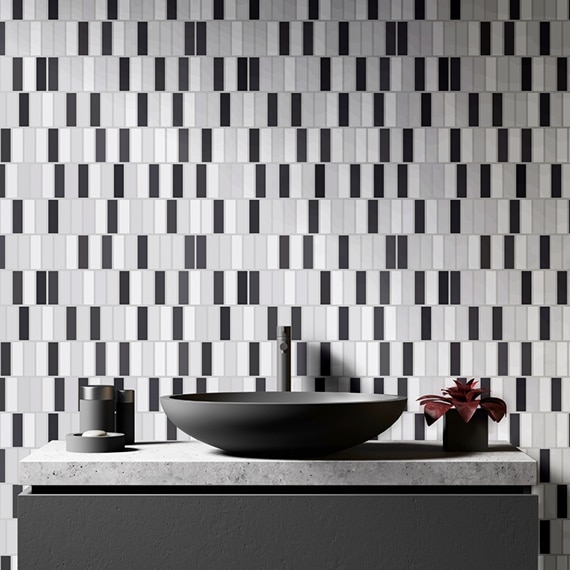 dare to be bold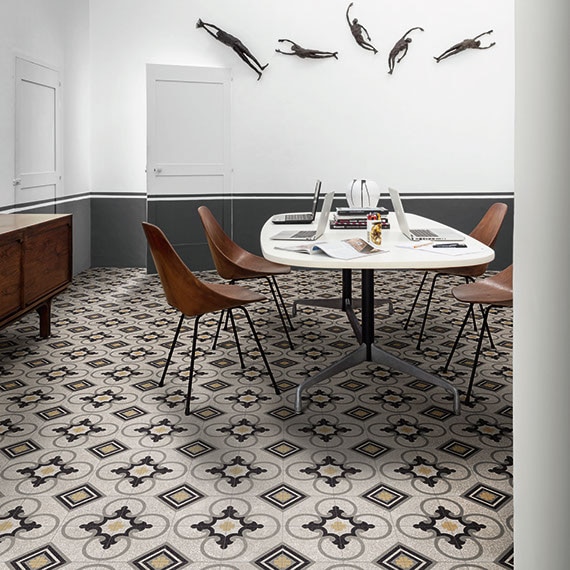 Just Released
Design Advice