Test Results
Marazzi USA is dedicated to providing solutions that forward the progress of the tile industry and its customers. That's why we've adopted testing that ensures excellent tile product that meets and exceeds industry standards.
Industry Standards
The American Society for Testing and Materials (ASTM) and the American National Standards Institute (ANSI) are industry organizations accepted nationally that identify and develop industry testing methods and technical standards.
*Neither ASTM nor ANSI establish an industry standard for a minimum COF value whereby ceramic tile may be labeled "slip resistant."
All Standard Grade ceramic tile products manufactured by or for American Olean meet or exceed the requirements of ANSI A137.1. See product pages for series-specific technical data.
DCOF
Marazzi USA uses the Tile Council of North America's AcuTest™, a test that measures the dynamic coefficient of friction (DCOF). Products that meet the DCOF standards are suitable for commercial application and other applications with specific environmental demands.
The measurement of friction determines the sliding motion of one surface against another, especially in contaminated environments where liquids may be present on the floor. Friction tests determine the force it takes for slipping to happen on tile. DCOF testing takes an extra step and determines the ratio of forces necessary to keep two surfaces sliding against one another. Marazzi USA ensures that the TCNA AcuTest represents the best method for testing products for suitability for commercial settings and other specialized environments. Learn more about DCOF and Marazzi USA's commitment to high quality standards at www.marazziusa.com/DCOF.
Water Absorption, ASTM C373-88
Water absorption is measured by the ASTM C373-88. Individual tiles are weighed dry then saturated with water and weighed again to determine how much water is absorbed by the tile. The water absorption value of tiles are classified by percentages.
| | |
| --- | --- |
| Impervious | 0.5% or less |
| Vitreous | more than 0.5% but not more than 3.0% |
| Semi-Vitreous | more than 3.0% but not more than 7.0% |
| Non-Vitreous | more than 7.0% |
Scratch Hardness (MOH's Scale Ratings)
Different minerals with assigned hardnesses on the Moh's scale are scratched over the surface of tile, which is then assigned a hardness based on which minerals damage the surface. The softest mineral, assigned a 1 on the scale, is talc. The hardest, assigned a 10 on the scale, is diamond. Tiles rated from 5 to 7 on the Moh's scale are suitable for most residential floor applications. A rating of 7 or higher is recommended for commercial applications.
Breaking Strength Ceramic Tile, ASTM C648-04
Ceramic tile must be able to withstand a certain load bearing capacity depending on the application—floors and walls. ASTM C648-04 test is used to determine the force needed to break an unsupported section of tile. Marazzi USA recommends adherence to industry installation standards as set forth by ANSI A108, A118, and A136 to decrease risk of breakage.
Chemical Resistance, ASTM C650-04
Chemical resistance is measured with ASTM C650-04. A tile sample is placed in contact with different chemicals over the course of 24 hours then it is rinsed and inspected for visible damage or variation. It is rated as either resistant or non-resistant.
Abrasion Resistance, ASTM C1027-99
The ASTM C1027-99 testing procedure is used to determine if a tile is resistant to abrasion. It is subjected to several different levels of use then is examined visually for abrasions. Marazzi USA recommends tile for floor applications based on the following classifications.
Class Zero (0)

Not recommended for floor application
Class One (1)
Light traffic. Recommended for residential floors in areas subject to soft-soled
footwear or normal footwear traffic, without scratching dirt (i.e. domestic bathrooms
and bedrooms without exterior access).
Class Two (2)
Medium to light traffic. Recommended for residential floors subject to soft-soled
footwear or normal footwear traffic with small amounts of scratching dirt (i.e. living
areas excluding kitchens, entrances, other high usage areas).
Class Three (3)
Medium to heavy traffic. Recommended for residential or light commercial floors
subject to normal footwear and regular traffic with some dirt and/or other abrasives
present in limited quantities. Class three tile may be used in commercial settings
with limited foot traffic and with no direct access to the outside (residential kitchens
and hallways, interior hallways in commercial buildings).
Class Four (4)
Heavy traffic. Recommended for residential and commercial floors subject to considerable
traffic and scratching dirt (i.e. entrances, workrooms, inns, exhibition halls, and sales rooms,
public and private buildings). Floors should be protected against scratching by mats at
entrances or another footwear cleaning device.
Class Five (5)
Heavy traffic. Recommended for heavy commercial floor subject to heavy traffic with very abrasive soil.
Shade Variations
Tile coloring can range from monochromatic to a random appearance in coloring and shading of individual tiles and from tile to tile. Variation in coloring is classified by the following.
| | |
| --- | --- |
| Monochromatic (V0) | Very uniform, monochromatic color |
| Low (V1) | Consistent color within each tile and from tile to tile |
| Medium (V2) | Color variation within each tile |
| High (V3) | Some variation from tile to tile and within each tile |
| Random (V4) | Considerable variation from tile to tile |
Style & Design Tips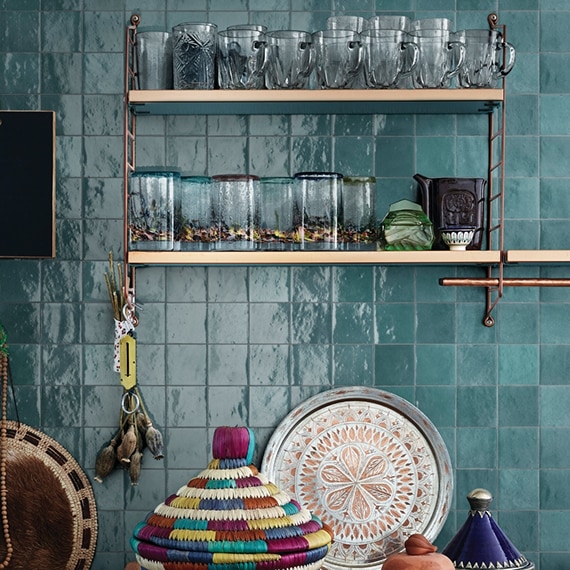 Just Released
What's Trending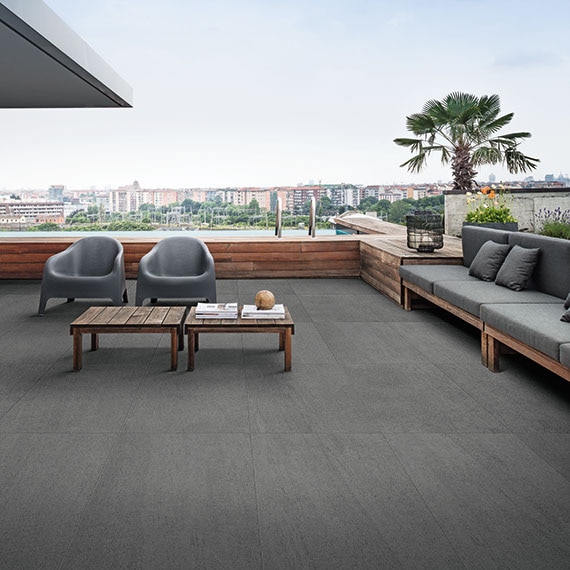 Explore Our
Products