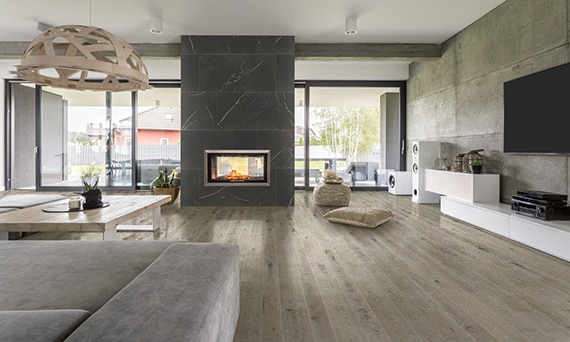 4 Wood Look Tile Myths Debunked
Still on the fence about wood look tile? Well, don't be. Wood look tile is a great alternative to natural wood flooring, it looks fabulous, and performs even better. Here are four myths about wood look tile, debunked.
Myth #1 Grout Joints on Wood look Tile Make the Floor Look Fake
Today's tile allows you to achieve narrower grout joints—3/16"—that won't draw attention to the grout. Additionally, choosing a grout color that blends with the wood look tile creates a seamless surface that makes it appear even more realistic. In the end, when installed correctly, the grout joint shouldn't be a concern as it won't expose the authenticity of your faux wood floor.
Myth #2 Wood look Tile Floors Are Cold
Tile is awesome at maintaining a consistent temperature, and if you're concerned about cold floors, installing wood look tile with a floor heating system is a great way to warm them up. Once the tile is warm, it will stay warm and it helps to heat the room from the floor up. Also, it's much more efficient than other forms of heating.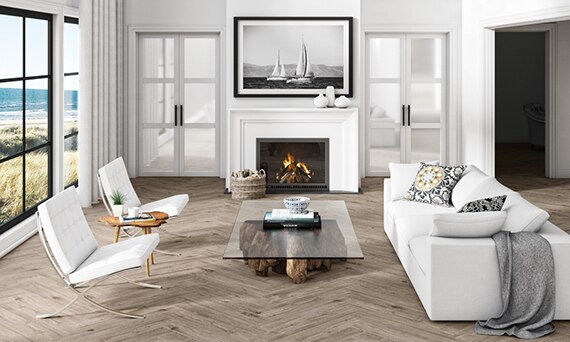 MYTH #3 THE GRAIN ON WOOD LOOK TILE IS UNREALISTIC
New advances in 3-D digital imaging technologies have helped wood look tile take a giant leap in authenticity. Digital imaging can even capture the structure of wood and re-create realistic looks and textures. Wood look tile often requires an up-close look before anyone realizes it isn't real hardwood.
American Estates
was designed from images of actual wood plank flooring. One design has many unique images, so the installed floor won't look repeated.
Myth #4 Wood look Planks Warp and Move
Installing long tiles was once risky because they would move after installation. But, now with modern technology and proper installation, it's no longer a concern. Consult a professional tile installer for the best results.
Proper installation of your wood look tile will help you sidestep any problems with warping or uneven edges.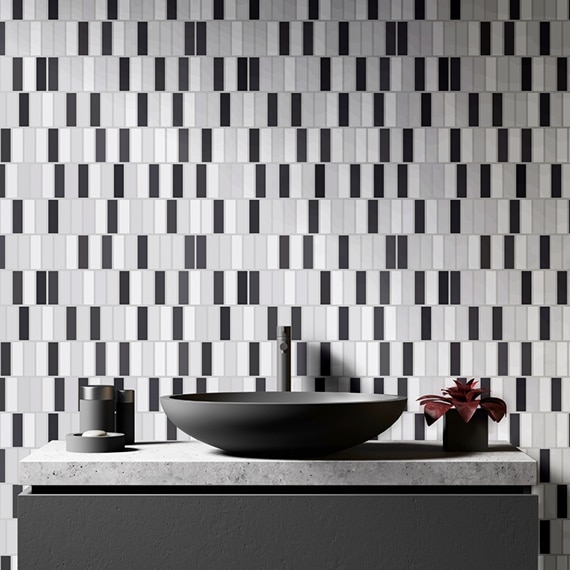 dare to be bold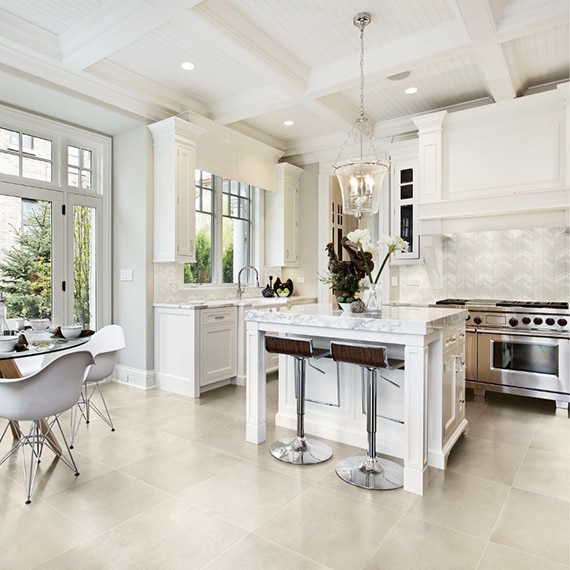 Inspiration gallery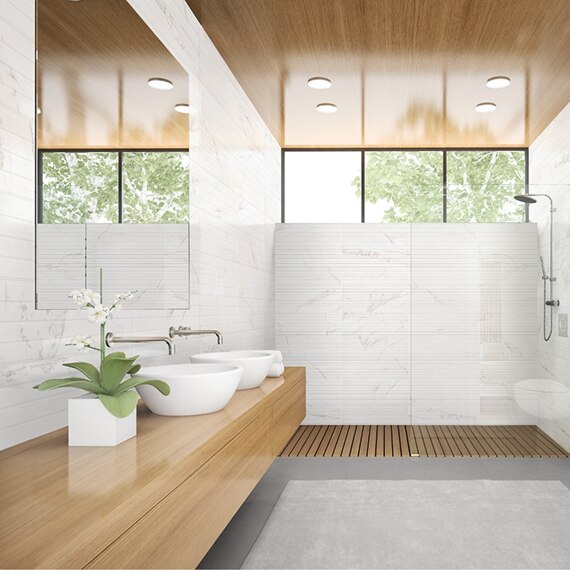 What's Trending
Style & Design Tips