How to use a Plank or Linear Tile Floor to Improve Your Home's Design
A linear tile floor can be boldly intriguing, and it can improve a home's overall design. The elongated shape of such flooring can create positive optical illusions, making a room appear larger and more uniform than it really is. By choosing a linear or plank tile that delivers on-trend style, you can explore new ways to lay it to refine and define your home. Here are a few ideas to help you use linear flooring to improve your design.
Lengthen with Tile Floor Lines
The lines in linear or plank flooring, like the grain in wood-look tile can stretch a room if you place them in a direction that maximizes the layout. To elongate a room, lay the tile with the lines running in the direction that needs the most length. The eye travels with the flooring rather than yielding through linear speed bumps.
Create Uniformity in Large Spaces
When working with a generous-sized layout, create visual continuity by using large floor tiles. This will present a less busy, more fluid result. And to further reduce visual disturbance, opt for small grout lines or a grout color that matches the tile. The less visible the lines, the more blended the tiles will appear. This look maximizes the feel of an open-concept home, and sets the stage for a minimalist design, allowing the form to merge with function in either a monochromatic scheme or color-explosive palette. Large-scale floor tiles act as a perfect stage for salient furniture and edgy statement pieces.
Widen a Room with Diagonal Tile
This method is ideal for distracting from walls that aren't square. Rectangular plank or linear-style flooring installed in a diagonal pattern can widen a narrow room, maximizing tile runs and carrying the eye into the distance. Placing tile diagonally offers a traditional feel and it's a great technique to utilize when tiling historic homes. You can further amplify the effect with high-contrast grout lines or merge the look of classic marble with modern tile for an eclectic flair.
Use Wood Look Planks for an Open Look
Today's wide-plank wood-look tile takes traditional charm up a notch, especially when it's handcrafted from fine porcelain stoneware. Beyond its mountain-retreat charm, wide planks offer openness — the fewer the seams, the better the widening effect. In a rich, dark, exotic wood tone, wide tiles not only ground a room, but they also highlight white or off-white furniture. Pair wide wood-look plank tile with cool, receding blue or green walls to make a large home look even more impressive, or a make a smaller home appear grand, particularly if the flooring travels throughout the entire home. If you want to add a second or third type of tile, choose something in a similar color for consistency, and in the same thickness or material for an effortless transition.
Tile Up the Wall
Plank or linear tile isn't just for the floor. You can also carry your tile flooring design up a wall to create an artistic focal point. Try it as a background for a bed or as a fireplace surround. As it continues up from the floor, it creates an elongating floor to ceiling effect for an impressive finish. No matter what your tile style is, this is a great way to add some flair and personality to your home.
The right plank or linear floor tile can perfectly change the visual appeal of your home. So if you're looking to lengthen, expand or create more uniformity in your space, use these tips and ideas to get started.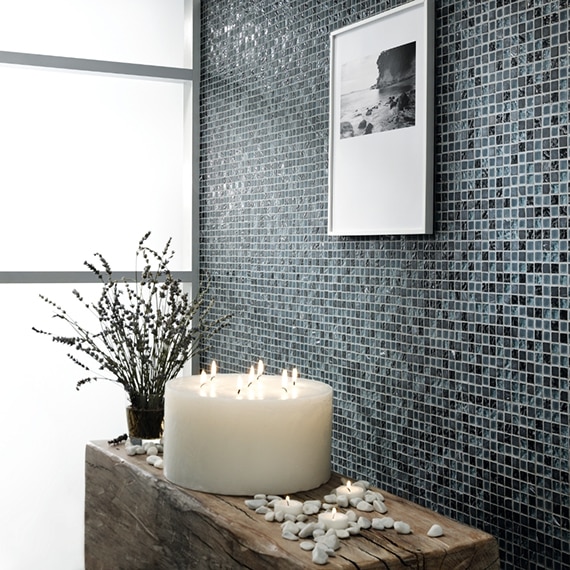 See all our products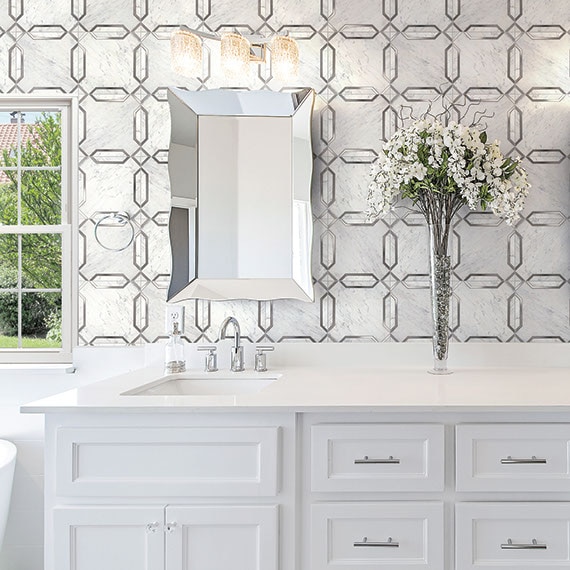 What's Trending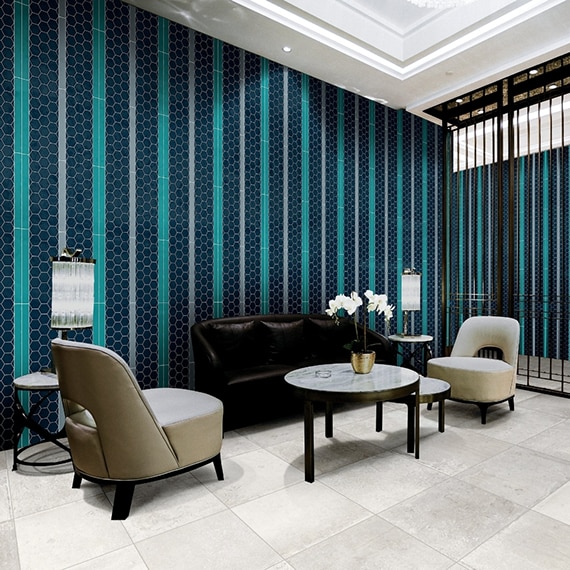 Inspiration gallery
Design Guidance