Featuring Porcelain Floor Tile in Your H

ome

From rich hardwood grain to gorgeous stone, porcelain floor tiles can upgrade your look and offer any style you want in any room. Easy to cut, easily cleaned, and available in a variety of options, porcelain can be used anywhere in your home—even in places you probably never imagined. Read on for porcelain tile inspiration.
Bring the Beauty of Tuscany to the Family Areas
The soft shading of beige and ivory marble isn't just for the bathroom. Use Classentino Marble™ ColorBody™ porcelain tile to get the look of gorgeous marble in your study, family room, dining room or living room. These tiles fit into any space and can be cut and shaped to create any pattern you need for your project. The porcelain tile's soft, neutral colors are a perfect balance for large pieces of furniture you may have in your entertainment rooms.
Give Your Bedroom the Warmth of Rustic Wood
The enchanting look of hand-scraped, hand-oiled wood can now be perfectly replicated with porcelain floor tiles. The American Estates™ plank series features the artisanal look of handcrafted wood floors with ease. These tiles are long-lasting and durable, and they are designed to resist staining, withstand freezing temperatures, and they are waterproof. Because they're easily cleaned and maintained, special wood cleaners are not required to keep this rustic, wood look tile beautiful.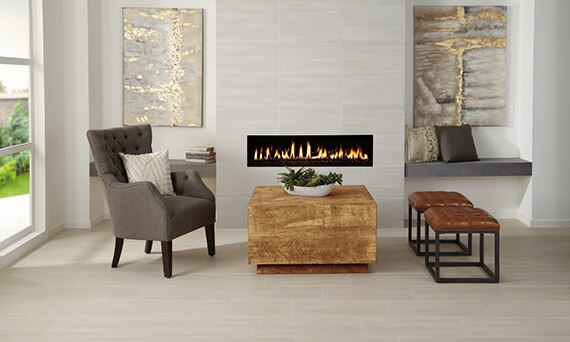 BRIGHTEN ANY SPACE WITH THE SOOTHING BEAUTY OF SATIN
The satin-finished beauty of old-world textiles is a style that can be hard to maintain if without porcelain floor tiles. Marazzi's Lounge14 series gives you the soft look of a textile, but in a contemporary material, that's easy to manage. Using 3-D printing technology, each tile is styled with a subtle design pattern and comes in a variety of modern colors, that pay tribute to classic design styles of times past.
Bring Urban Trendiness into Your Home
Fill your kitchen with the trendy industrial look of urban living and create a modern space that "wows" your guests. The clean lines and concrete look of Block tile is inspired by modern, industrial styles. The sleek look of this porcelain tile is a perfect complement to bold splashes of color, soft fabrics, and rich woods.
Achieve any look you want, in any room with the variety of porcelain tile that Marazzi offers. Porcelain tile is available in stone, wood, or fabric looks, and with this versatile tile, you can truly create any room design that inspires you. When you're ready to choose the perfect porcelain tile for your design, head to your local Marazzi distributor or retail dealer.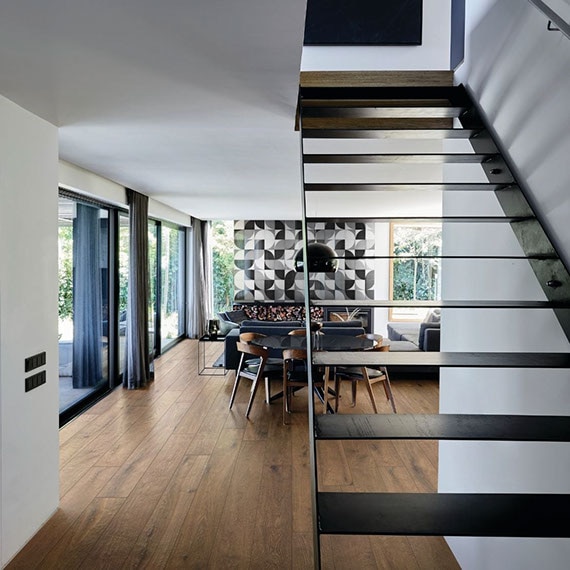 Why CHOOSE
TILE?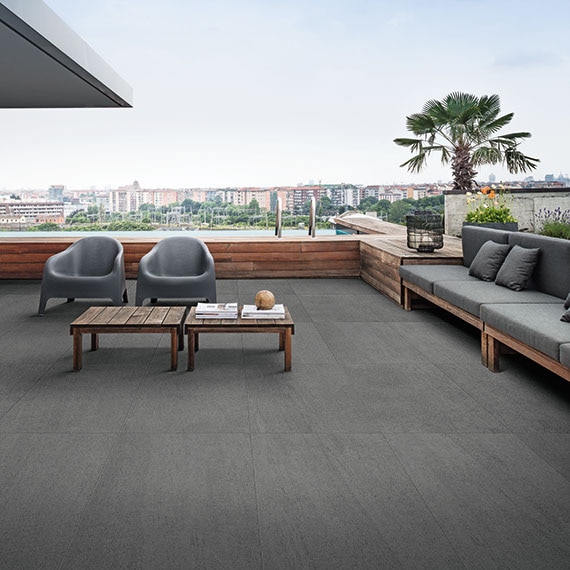 Explore Our
Products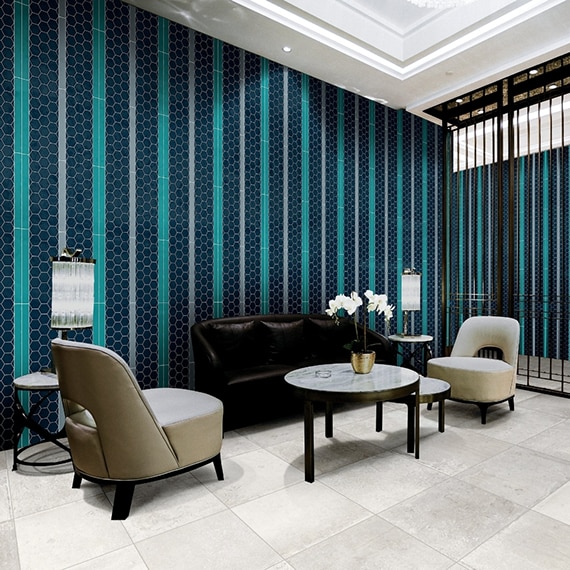 Inspiration gallery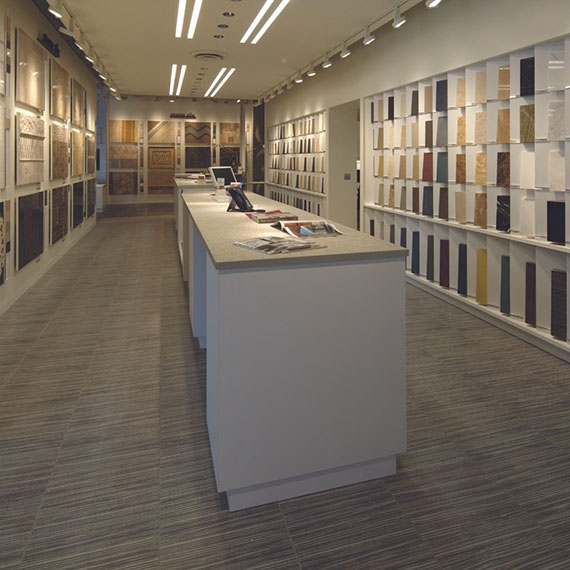 Design Advice