3 Tile Ideas for Luxury Living Rooms
Although living rooms have evolved from more formal decor, you can still inject a sense of luxury when you upgrade your living area with tile. Designing an elegant yet comfortable living space where your family can gather can be practical and grand with Marazzi tile. A mixture of stylish furnishings, your favorite art, accessories, and the right Marazzi tile will give you a personalized room to enjoy. Here are three tile ideas for today's luxury living rooms.
1. Elevate Your Design with Natural Stone
Today's luxury living rooms are spaces where you and your guests should always feel at home. To achieve a high-end, comfortable atmosphere without a feeling of rigidness, choose a stone-look tile that incorporates the modern feel of natural stone. For bold elegance, choose Historia, a ColorBody porcelain tile that features the distinctive look of marble. With this stone-look tile, you'll benefit from the easy maintenance and durability of porcelain paired with the most updated interpretation of nature's beauty.
2. USE DARK WOOD LOOK TILE FOR A RICH LOOK
The look of dark, polished wood adds richness, texture, and warmth to your living room.
American Estates
comes in dark walnut tones and is just one example of a Marazzi wood look tile that works well in luxury living rooms. The rustic look of
American Estates
– one of Marazzi's most popular wood looks – also blends beautifully to convey an air of sophistication and luxury. Our advanced three-dimensional printing technique places the texture and natural grain of wood on a porcelain tile to create a material that works perfectly in your most elegant of living spaces.
3. Incorporate Patterns and Accent Tile for Elegance
To set your luxurious living room apart, incorporate the latest Marazzi floor tile designs. Explore new shapes and sizes, such as larger-format tiles or linear planks. Our modern tile shapes and sizes go beyond the classic square style and allow you to create exciting patterns to add contemporary flair to your living room. The
Haven Point
series, for example, offers both leaf and honeycomb patterns to add drama to your high-end flooring designs. For a more artistic, handcrafted look, consider mixing multiple tile sizes in your living room—on both the floors and accent walls.
Today's definition of luxurious style is changing. If you're designing a living room, aim for understated elegance over flashy design. When selecting flooring, remember natural stone and other rich materials can elevate the look of a room.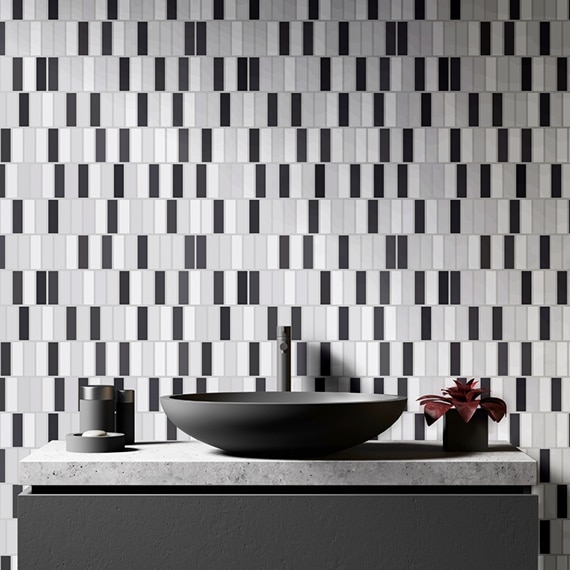 dare to be bold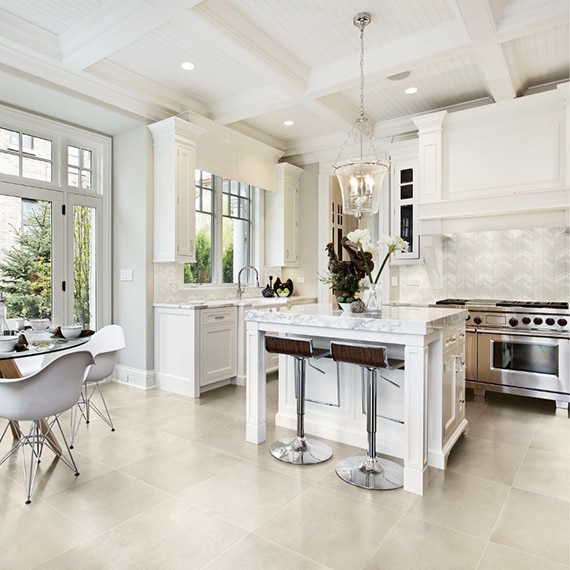 Inspiration gallery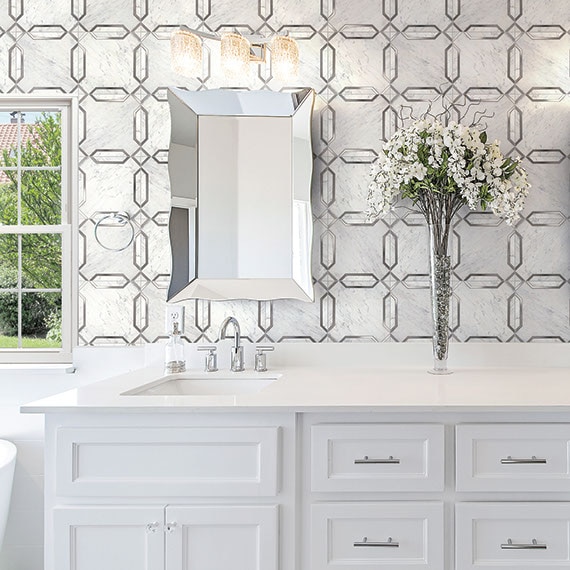 What's Trending
Style & Design Tips