Accent Wall Design Ideas Using Modern Tile
Tile offers a stylish, textural alternative to paint or wallpaper and tiled accent walls can completely transform a room by adding bold color and added dimension. Accent walls can serve as a focal point or as a backdrop that highlights an individual element such as a fireplace or freestanding bathtub. If you'd like to use tile to create an elegant new look, here are some wall design ideas to help you bring out the best in your décor.
Infuse Color into Neutral Décor
Colored glass tiles can brighten up a room, whether you use them to completely cover a wall or as a decorative pattern. If you gravitate toward neutral paint and furnishings but still want to infuse a bit of eye-catching color, one wall of glass tile can add enough of an accent to elevate the look of an entire room. For example, the jewel tones of Artezen™ or the glistening gemlike shades of
Crystal Stone II
™ can be used to add drama with lighter shades of silver, and for even more drama, choose a deeper purple or brighter gold.
Create Wallpaper-like Patterns

In addition to glass mosaics, natural stone tiles can add an air of luxury and elegance. The white and gray tones of Haven Point™ mosaic tiles feature modern-looking linear veining and trendy geometric shapes. Choose from a chevron, hexagon, or linear mosaic shape to create a truly original accent wall in any room. The result takes the concept of wallpaper to a new level and adds elegance and visual depth to the design. You can also go for a more unique, decorative look by creating a personalized pattern that features both cool and warm shades of tile.
Add Textured Tiles for Depth
If you feel like your design is too flat, adding texture through an accent wall can increase the visual movement of the space. One way to do this is by using tiles with advanced digital imaging, which increases the appearance of texture on the surface. For example, the glistening gemlike shades of Crystal Stone II™ can be used to add drama with lighter shades of silver, and for even more drama, choose a deeper purple or brighter gold. Alternatively, the woven look of textiles is replicated by using a modern neutral palette throughout the Lounge14™ tile series. These hardy tiles come in a variety of plank shapes and widths, giving your design versatility along with easy maintenance.
Bring the Outside In
You can also create an out-of-the-box look on your accent wall with materials that are traditionally used as part of a home's exterior. The look of stone or brick, for instance, can add a layer of texture to a room. Plank tiles that capture the look of reclaimed wood via digital imaging can be placed on walls to replicate the appearance of pallet wood. The handcrafted appearance of these shabby-chic styles adds a rustic, authentic feel to your décor.
Advanced digital imaging and new textures on tiles allow you to create an accent wall that adds whatever style your room needs most. Neutral patterns, gentle movement, or bold colors can bring your décor to life and create stunning focal points in your home. Stop by a Marazzi design center today for more accent wall design ideas using the latest, most innovative tile technology.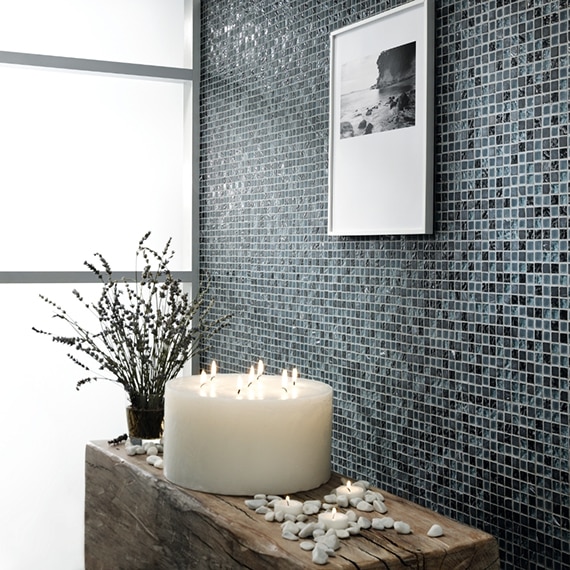 See all our products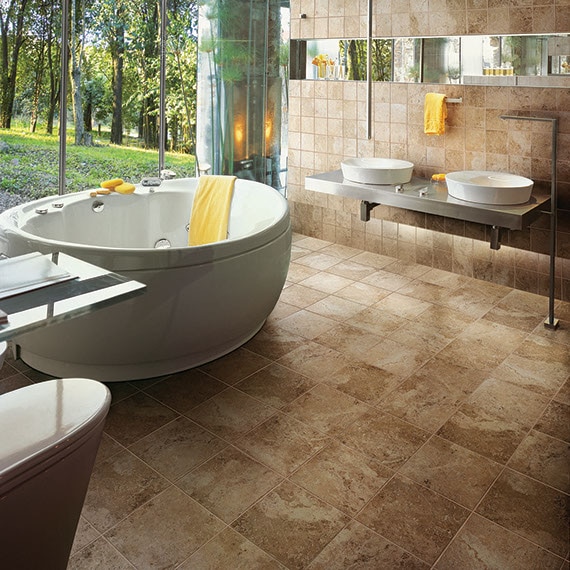 Why Tile?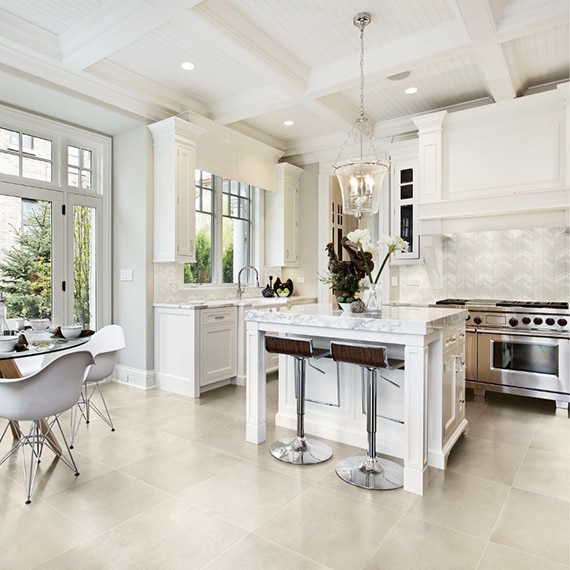 Inspiration gallery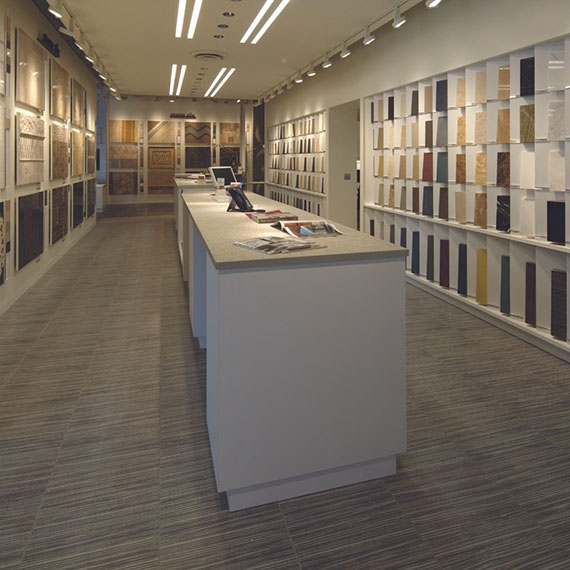 Design Advice