Create the Look of Textured Wall Panels with Tile
Textured wall panels look amazing when they're done well, becoming an immediate conversation piece in any design. Luckily, you don't need techniques like plastering to add textured panels to your home. If you're interested in creating the same gorgeous textured effect with tile, here are some suggestions.
Go with a Textured Subway Tile
Textured walls add detail to a room in a unique way. In fact, it can be a little surprising to see textured walls when plain flat walls are much more common. The texture creates a beautiful contrast that makes a wall, or an entire space, stand out. For instance, you could use
Middleton Square
™ to add texture to any room. These tiles are specially crafted to look like hand-formed masonry, and they come in bigger sizes and an array of soft color shades. Covering an entire wall or multiple walls with this textured material gives the space more depth and looks more like an art installation than an ordinary wall.
Create a High-End Design with Stone Look Tile
With the right textured tile, you can create a high-end, exquisite-looking design. For example, why not create a wall of stone look glazed porcelain tile? Archeaology™ tile are made to look like real pieces of stone, and feature veins of color and different natural shades running through each piece of tile. These muted neutral stones have natural texture, and can easily create the look of textured wall panels. Decide where you want to incorporate natural beauty and old-world sophistication in your home, and choose the right shade of tile and trim. Resembling travertine marble, this tile will not only add texture, but will also add a luxurious touch to any space.
Use Texture to Emphasize Certain Areas
Textured walls are used to direct attention and draw the eye where you want it. In other words, you can use textured tile to define your space and make certain elements or areas of the room more distinct. For instance, textured walls can be particularly effective behind a television or on a media wall.

Consider using Predella™ wall tiles to create textured wall panels around your fireplace, behind a bed, or on a large, blank wall that you want to become a focal point. The 3-D design of this collection features natural stone marble to create lasting beauty. The tiles come in several neutral color shades, and there is an option for just about any space.

Who needs plaster? Instead, use tile to create a stunning design that's simple to install. Start with these tips, and let your creative juices start flowing. When you're ready to get started on your textured wall design, head to your local Marazzi distributor or dealer.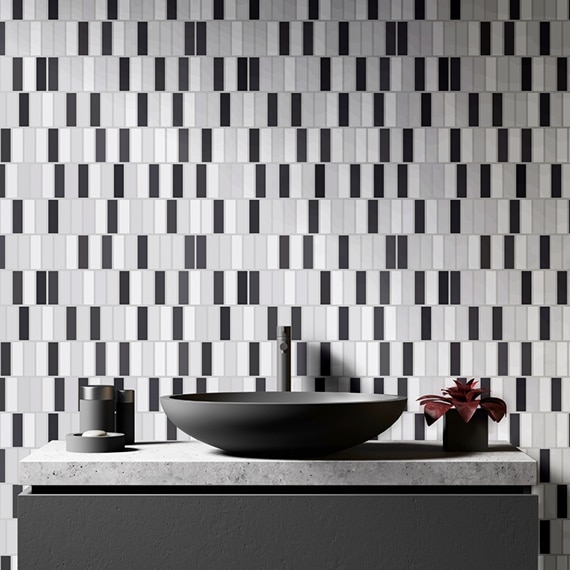 dare to be bold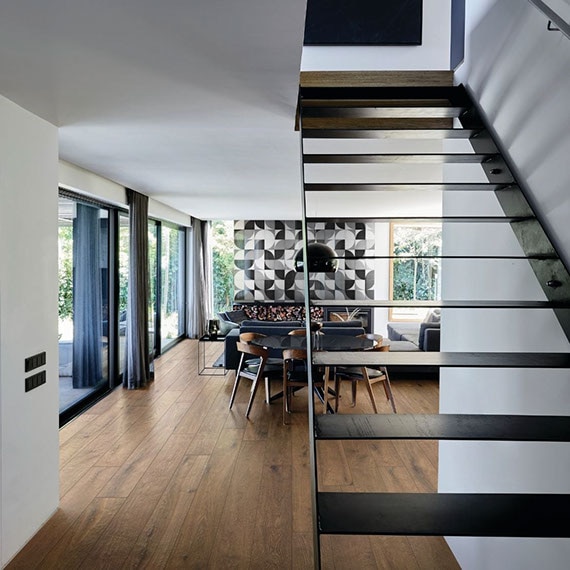 Why CHOOSE
TILE?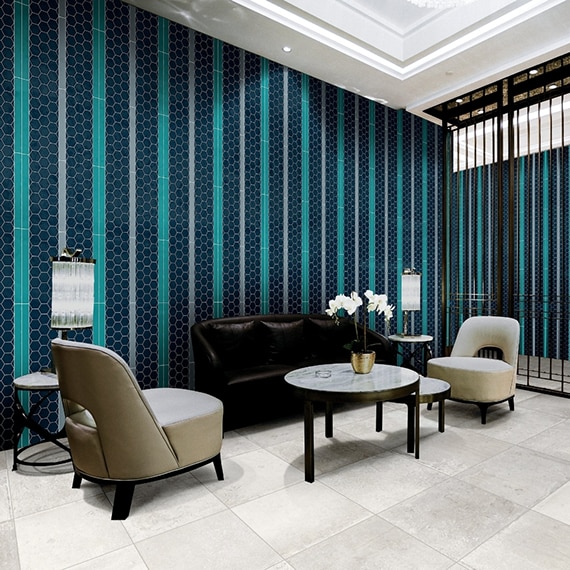 Inspiration gallery
Design Guidance