Use Patterned Floor Tile to Create a Tile Rug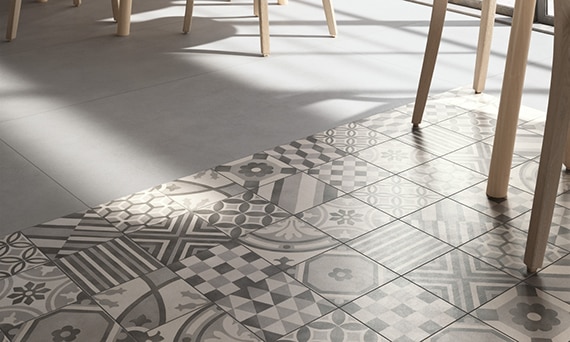 Finding a rug that complements your home's design and that fits a customized space can be a challenge. Textiles aren't always practical in certain rooms, especially spill-prone areas like kitchens and bathrooms. If you'd like to highlight part of your room using color or texture on the floor, consider the possibility of a tile rug. The illusion of colors or patterns woven together within a framed space using patterned floor tile creates a dramatic design statement. Here are some inspirational ideas.
Beautify the Bath
Rather than place a rug around your shower, vanity, or bathtub, you can use tile to highlight your favorite bathroom fixtures. Going with a patterned floor tile in place of a textile rug allows you to incorporate a custom size and shape that complements your modern bath. Tile is always a practical choice in the bathroom, and new, bolder styles rival the detailed beauty of woven materials. Even if you prefer to stick with one specific tile line, you can still create a rug effect using the same color scheme. Take the travertine-inspired Archaeology series, for instance. These large-format tiles can be framed with decorative tiles. The colors remain neutral, but the patterned frame adds drama and beauty.
Add Grandeur to Your Entrance
First impressions are lasting. If your foyer area or living room could use an extra touch of design creativity, try incorporating the illusion of a tile rug into the open floor. Patterned floor tiles can replace a movable carpet in a foyer. This will help to break up the neutral floor with an eye-catching design that complements your entryway furnishings.
Delineate Your Kitchen Space
If your open kitchen has a separate dining area, adding a tile rug will highlight the space around the table. Tile rugs can also be used to mark off larger areas in an open floor plan, such as a combination living and dining area. Rather than using furniture or a room divider, you can shift the focus to a different section of the room by adding a patterned tile like the decorative accent tile found in the Block line.
Take the Pattern Outdoors
An outdoor patio is another area that might benefit from a variety of tile patterns. Rather than adding textiles to an exterior setting, several differently sized tiles in coordinating shades can be placed into your patio floor design to create the illusion of a rug. The added interest can also help partition a larger patio space and center the focus around your outdoor furniture.
When creating a tile rug, frame the space with smaller mosaics, linear-shaped tiles, or 6 x 6 square tiles. A tile rug is meant to stand out from the rest of your flooring, so don't be afraid to create a unique look with patterns, colors, and texture. To view coordinating tile lines and decorative possibilities, head to a Marazzi showroom today.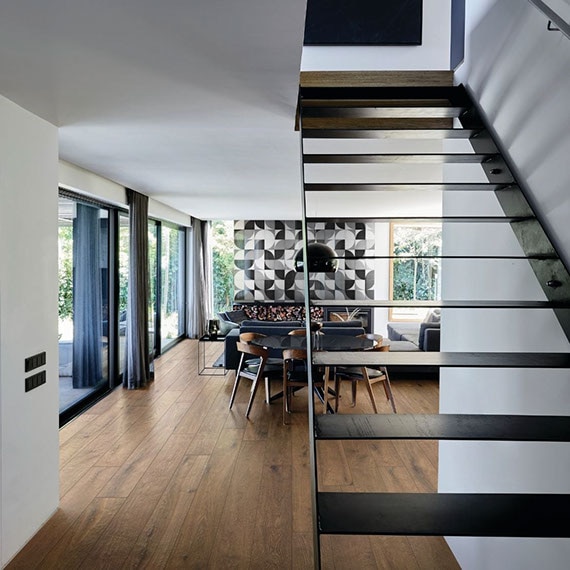 Why CHOOSE
TILE?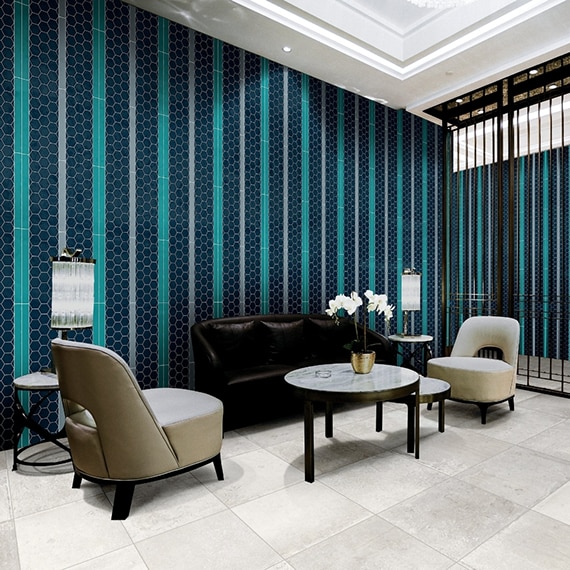 Inspiration gallery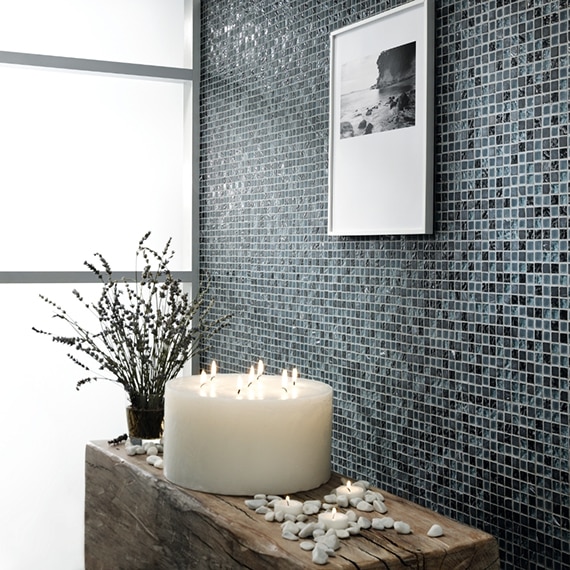 See all our products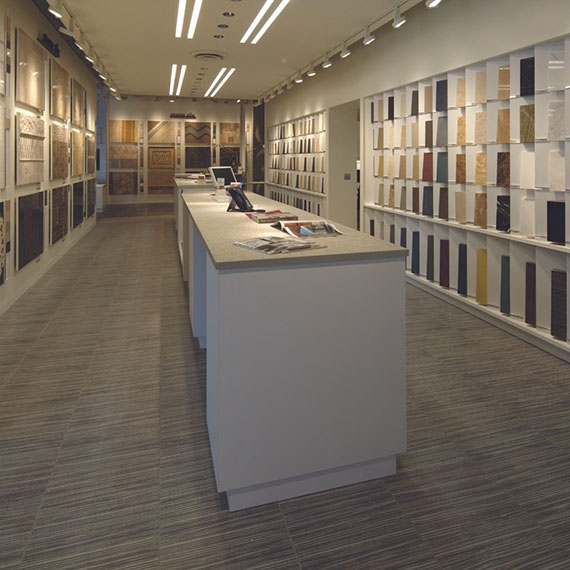 Design Advice