Using a Tile Shower Pan to Create a Bold Trendy Shower
Once purely functional, shower pans, the part of the shower that keeps the water in was often quite unattractive. But, times have changed, and a stunning tile shower pan can enhance already bold bathroom designs. Installing the right tile shower pan can set the tone for the entire bathroom, so when choosing a tile for your shower pan, use these helpful ideas and tips to guide you.
Go with Smaller Tile
Tile for a shower floor should be no larger than four inches. Small tile is more practical for this shower pans, and subway and mosaic tiles work best for this purpose. To create an exciting look and to add interest, select a larger tile for the shower walls that either match the tile on the floor or is a complementary color.
Opt for an Unusual Mosaic
Predella™ collection provides stunning natural stone that could easily be used for the shower pan. Place the mosaic tile on the pan and use one of the monochromatic colors on the wall of the shower. These come in 12 x 24 and 3 x 9, the most sought-after sizes. The Predella collection offers four unique decorative tile designs, as well as trim to complete the look.
Incorporate a Pattern
The Archaeology collection offers many design possibilities when it comes to tiling a shower floor. This line offers several multi-colored patterns that instantly add texture and visual interest to your space. One great design idea would be to pair this floor with coordinating field tile on the walls. Finish the look by adding a stunning decorative trim on the wall. You can even coordinate the floor tile and the trim tile to create a cohesive look.
Choose a Stone-Look Tile
Field tile provides the rich look of stone in an easy-to-care-for long-lasting glazed porcelain tile. Consider a 2 x 2-inch square mosaic accent tile, which can be used in the shower pan together with a slightly larger wall tile. If you want a contemporary look, consider the Lounge14 collection. This modern, neutral tile easily serves as a great finishing touch to any tiled shower. Use a standard field tile on the walls and a coordinating Lounge14 Sidecar decorative accent mosaic as the shower pan.
Designing a great shower is easy when you incorporate a tiled shower pan and use your imagination. Start by choosing a neutral tile for the shower walls and then go with a smaller coordinating or contrasting tile for the shower pan. If you're feeling inspired, head to your local Marazzi distributor to explore our selection.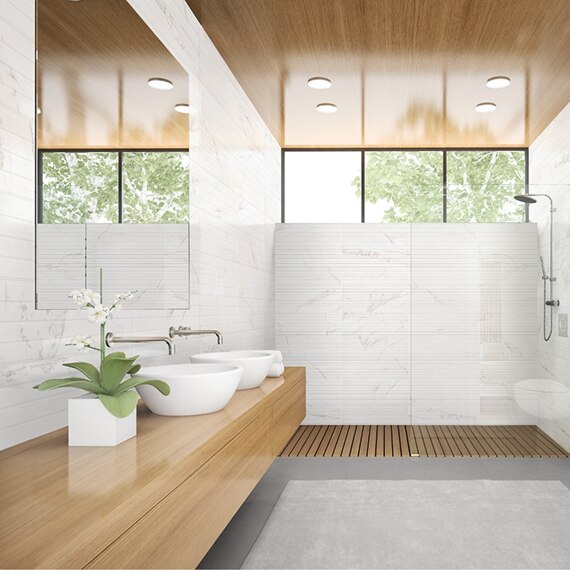 What's Trending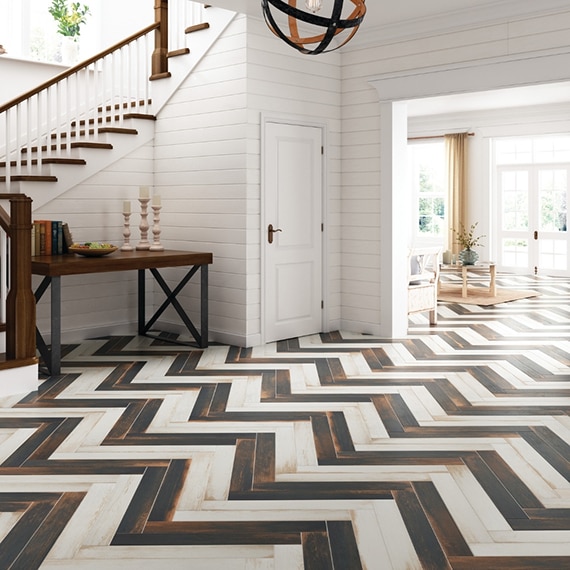 Explore our products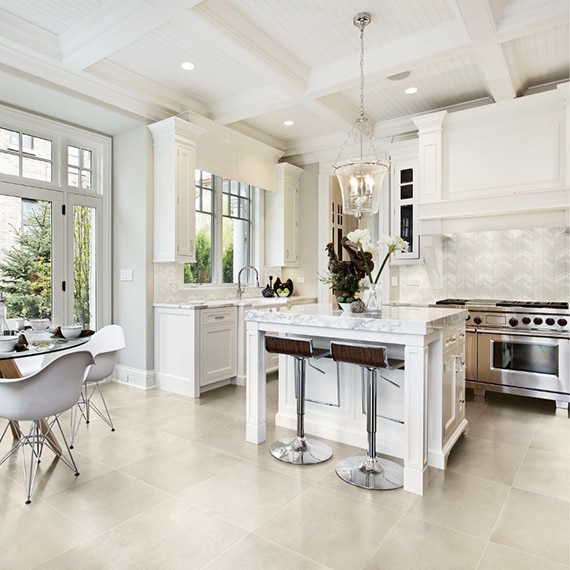 Inspiration gallery
Design Guidance