Dealer Showroom Displays

Dedicated to providing marketing materials to increase your business, our showroom displays demonstrate our products in a clean, efficient manner.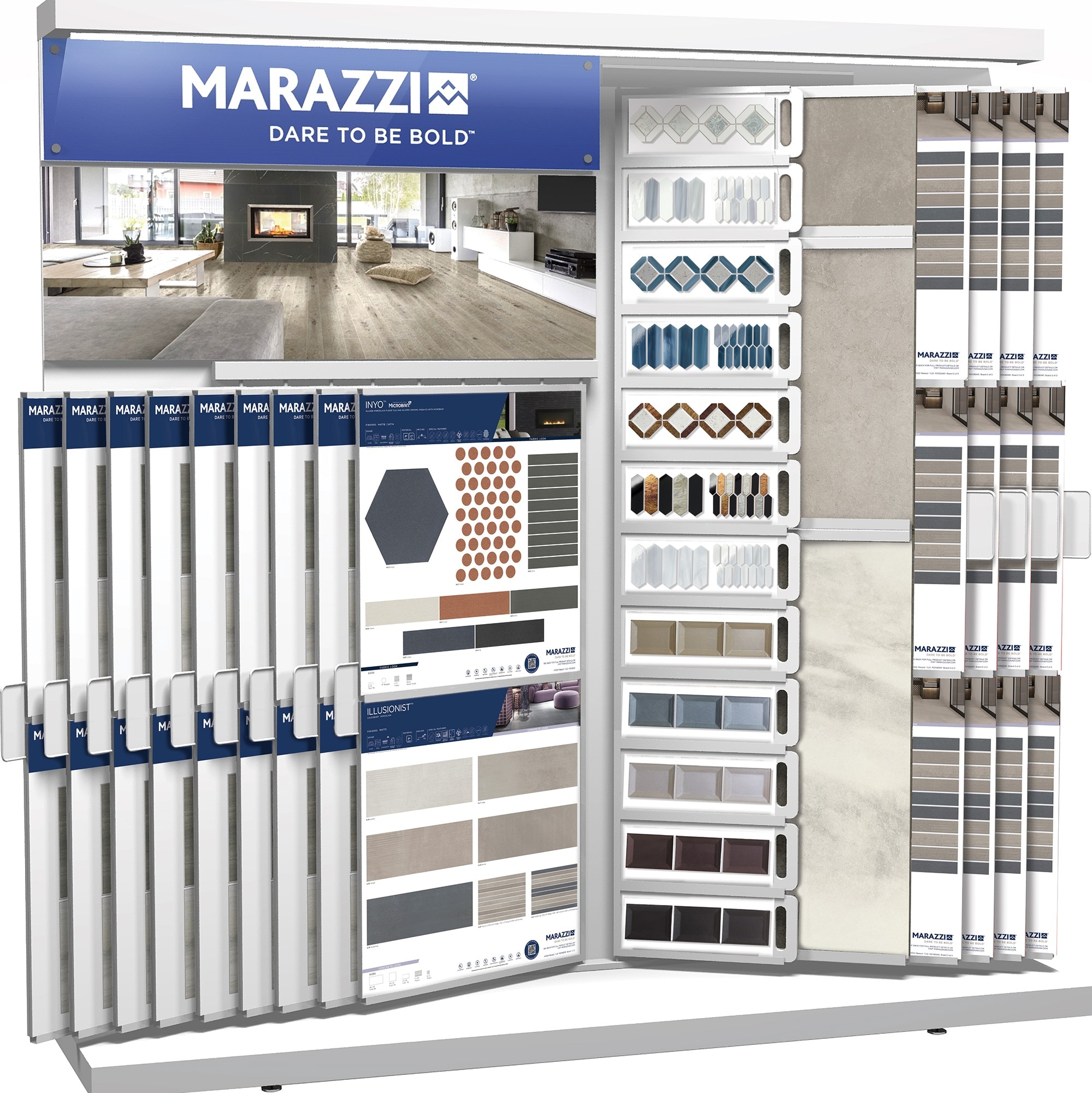 This winged display showcases up to 60 illustrated sample boards, 24 plexi deco cards, and double-sided adjustable loose tile wing holds 12" x 24", 36" and 48" planks.
- Lighted display
- Decorative accents
- Distinct branding
- Flexible loose tile display
- Popular sizes
- Large-format
- Featured new products
- Stylish product
*Packout included with purchase of display.
Part Number: 0000MZDSPFTWG18
Dimensions: 90" W x 24" D x 84" H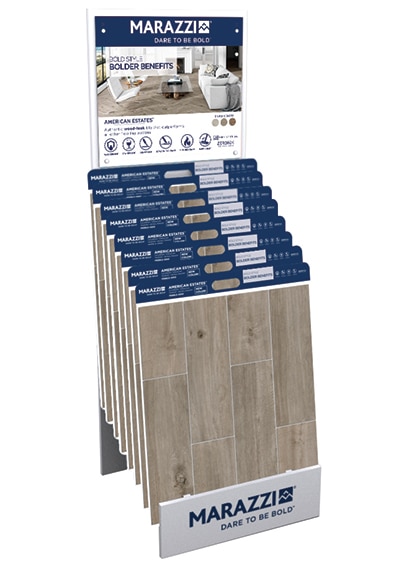 The Focus Display highlights the key features and benefits of tile. This stunning display features our best-selling wood-look tile series, American Estates, and includes the 3 new color options available in this series.
- Storytelling graphic helps promote key benefits of tile over other flooring options
- Holds large 25" x 32" sample boards to showcase product
- Displays 8 sample boards
*Packout included with purchase of display.
Part Number: 0000MZDSPFCS19
Dimensions: 24" W x 68" H x 24" D
D_Segni™ Table Top Display
The D_Segni Table Top Display boldly showcases our encaustic-look series. This display holds up to 24 pieces of tile in a riser format for more product reveal.
- Holds 8" x 8" tile
- Displays 23 sample pieces of loose tile and 1 graphic card
*When purchasing, order 1 display per packout
D_Segni™ Packout Part Number: 0000MZDSEGNIPK
D_Segni Color™ and D_Segni Terrazzo™ Packout Part Number: 0000MZTERACLRPK
Part Number: 0000MZDSPCTRISR
Dimensions: 25" W x 14" D x 11.5" H
Nu_Tempo™ Table Top Display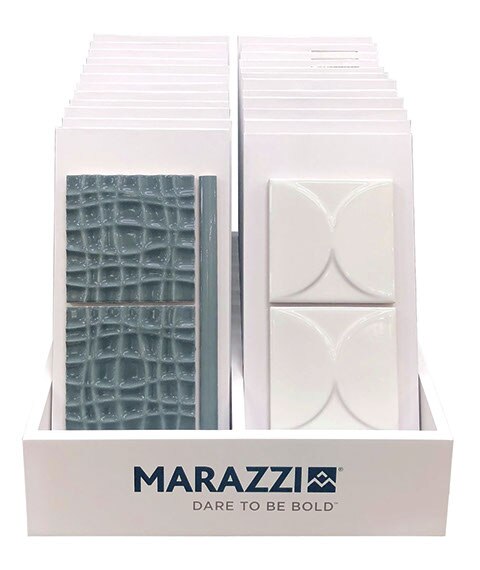 This display showcases the exquisite patterns and touchable textures of our wall and mosaic series Nu_Tempo.
- Holds 24 deco cards
*Purchase includes box and 24 deco cards
Part number: 0000MZNUTMPBOX
Dimensions: 12-1/2" W x 12-1/4" D x 14-1/4" H
24 x 48 Loose Tile Display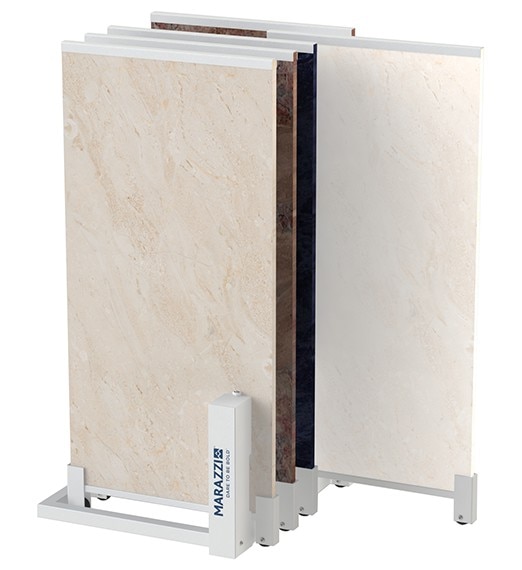 Innovatively designed to showcase large format products in a small footprint.
- 10 pieces of 24" x 48" loose tiles back-to-back
*Loose tile sold separately
Part Number: 0000MZDSP2448
Dimensions: 26" W x 28.5" D x 51.5" H