Small Kitchen Ideas with Big Kitchen Attitude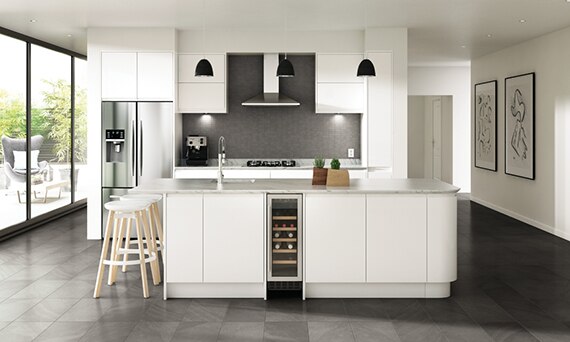 Small kitchen ideas can make a big impact when you know how to bend a few rules. With the right approach, your little space will seem bigger, brighter, and bolder than ever. Here you'll discover ways to use tile, color, fixtures, and features to turn your compact kitchen into a stylish space.
Trick the Eye with Space-Stretching Visuals
In a small kitchen, some of the best ideas include visual trickery and opening sightlines to make the room appear larger. With the appropriate building permits, you may be able to take down a wall to create more space, but that isn't always necessary. A simple approach is to use open shelving backed with a backsplash material that creates roominess and continuity. Pair your cabinetry with glass doors, which offer the eye more visual space. Just remember to keep the contents of your shelves neatly organized.
A monochromatic palette encourages smooth visual continuity, so use a similar wall and floor color. You should also choose materials from the same tile collection. For instance, run wall tile vertically to visually lengthen short walls and install the large-format square size diagonally to make the area underfoot seem longer. Island seating creates more space for entertaining and good lighting, from daylight bulbs or natural light to trendy window treatments, is the key to creating a comfortable space and keeping colors true.
Use Color to Enlarge Your Space
Color has the power to make a small kitchen feel big. You can't go wrong with a pale monochromatic kitchen that features stylish materials, such as subtly colored natural stone flooring, glossy cream-colored cupboards, slab countertops, a white subway tile backsplash, and white or stainless steel appliances, that merge with their snowy surroundings. A monochromatic design maximizes visual flow because it isn't choppy or separated by contrasting colors. Be sure to keep your small kitchen sparsely decorated and free of clutter to optimize the space.
If you prefer bolder hues, go for warm colors, which will not only add personality but will also energize the space.
Create a Standout Focal Point
Have you ever drooled over a kitchen that boasts a sprawling fireplace? Well, you too can have a fireplace in your small kitchen—just a more compact version. If you're not planning on taking down an offending interior wall or adding more cabinetry to a bare wall, you may be able to incorporate a two-sided fireplace into your design. Frame this decorative element with your favorite tile, and you'll have a new piece of art.
Alternatively, you can use a good-looking wall-mounted electric fireplace to adorn a blank wall. Dress the wall with dazzling tile to satisfy your need for a snappy design or cover the fireplace surround with a material that's more reserved. A richly constructed built-in cabinet on each side of the fireplace can act as a hidden pantry, and a mantle provides a space to show off vintage pots or attractive dishware. Finish the fireplace setting by hanging a large mirror above it to visually double the room's depth.
Even with a small space, you can still create a bold design. Start with these small kitchen ideas, and when you're ready to start planning your design, head to a nearby Marazzi showroom or retailer to choose the right tile.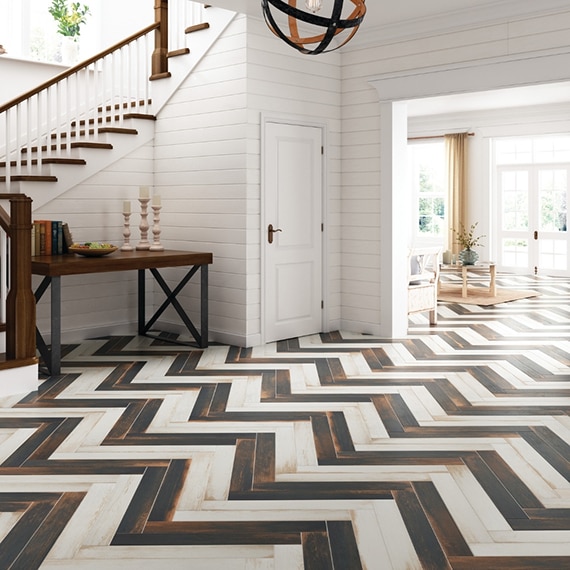 Explore our products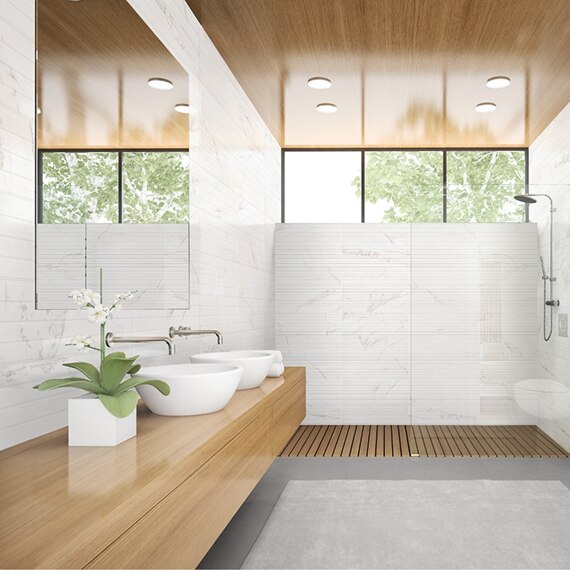 What's Trending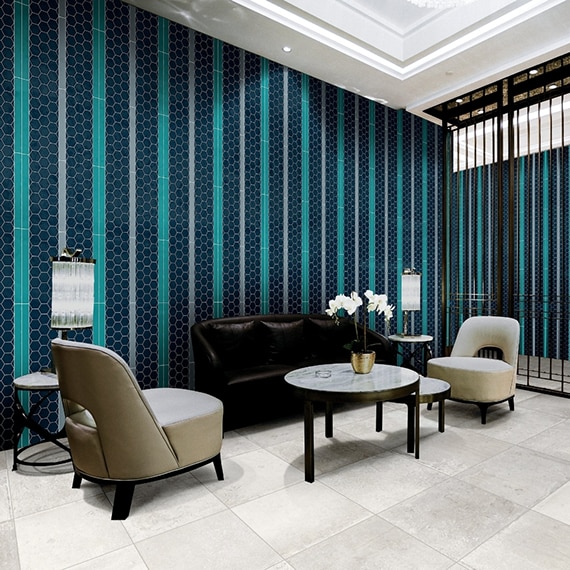 Inspiration gallery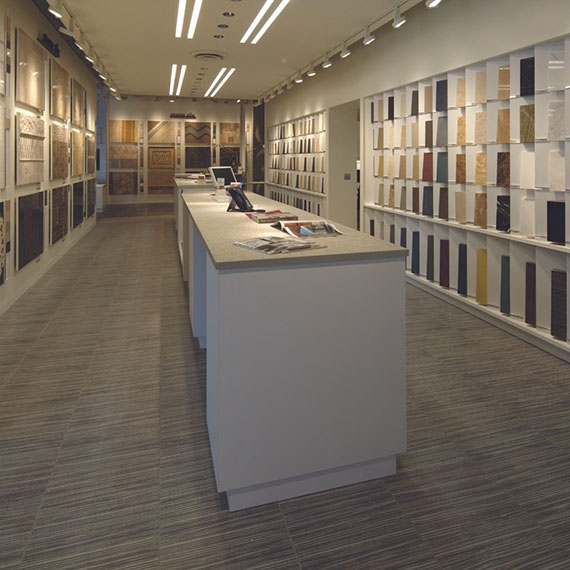 Design Advice